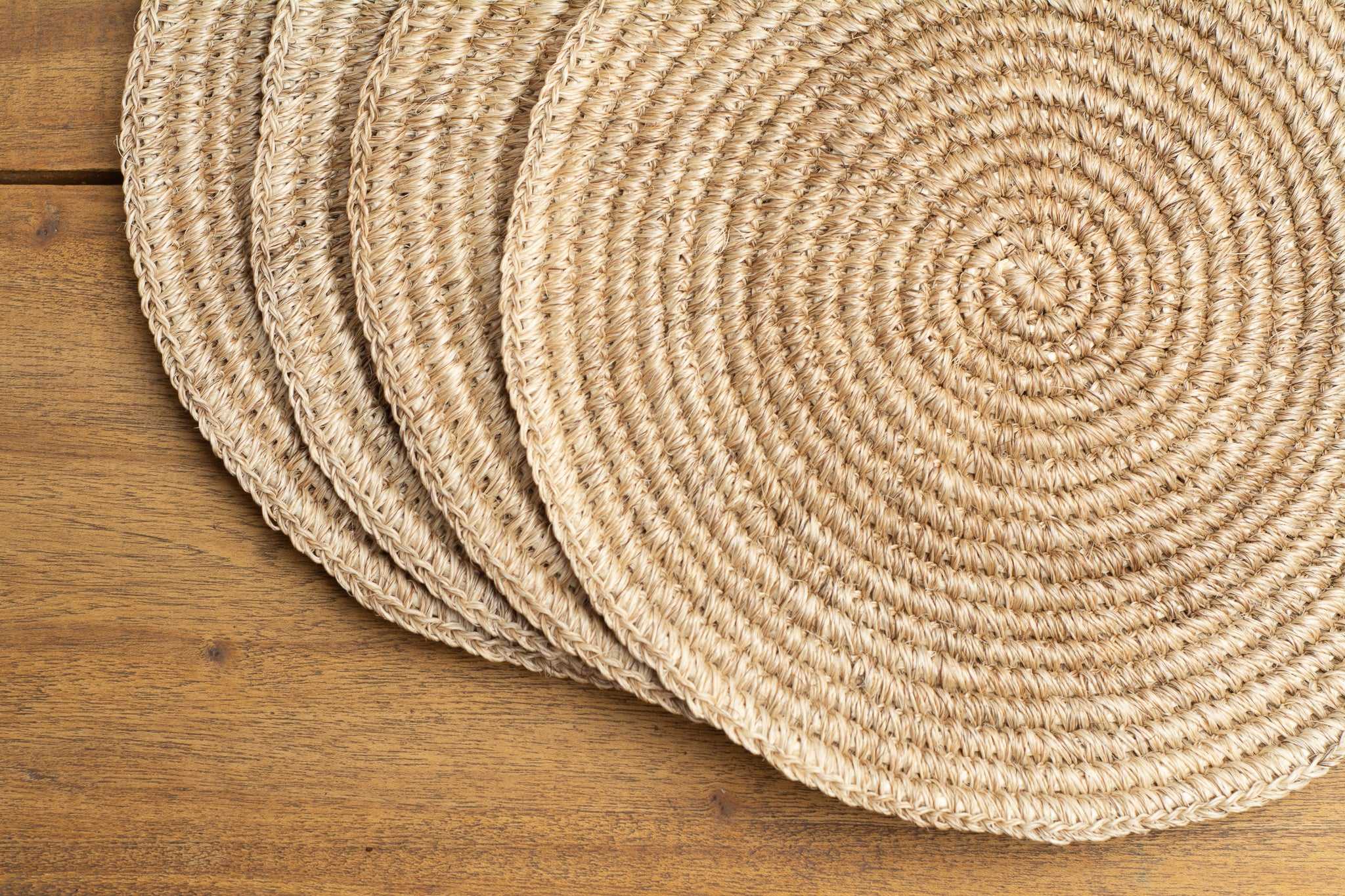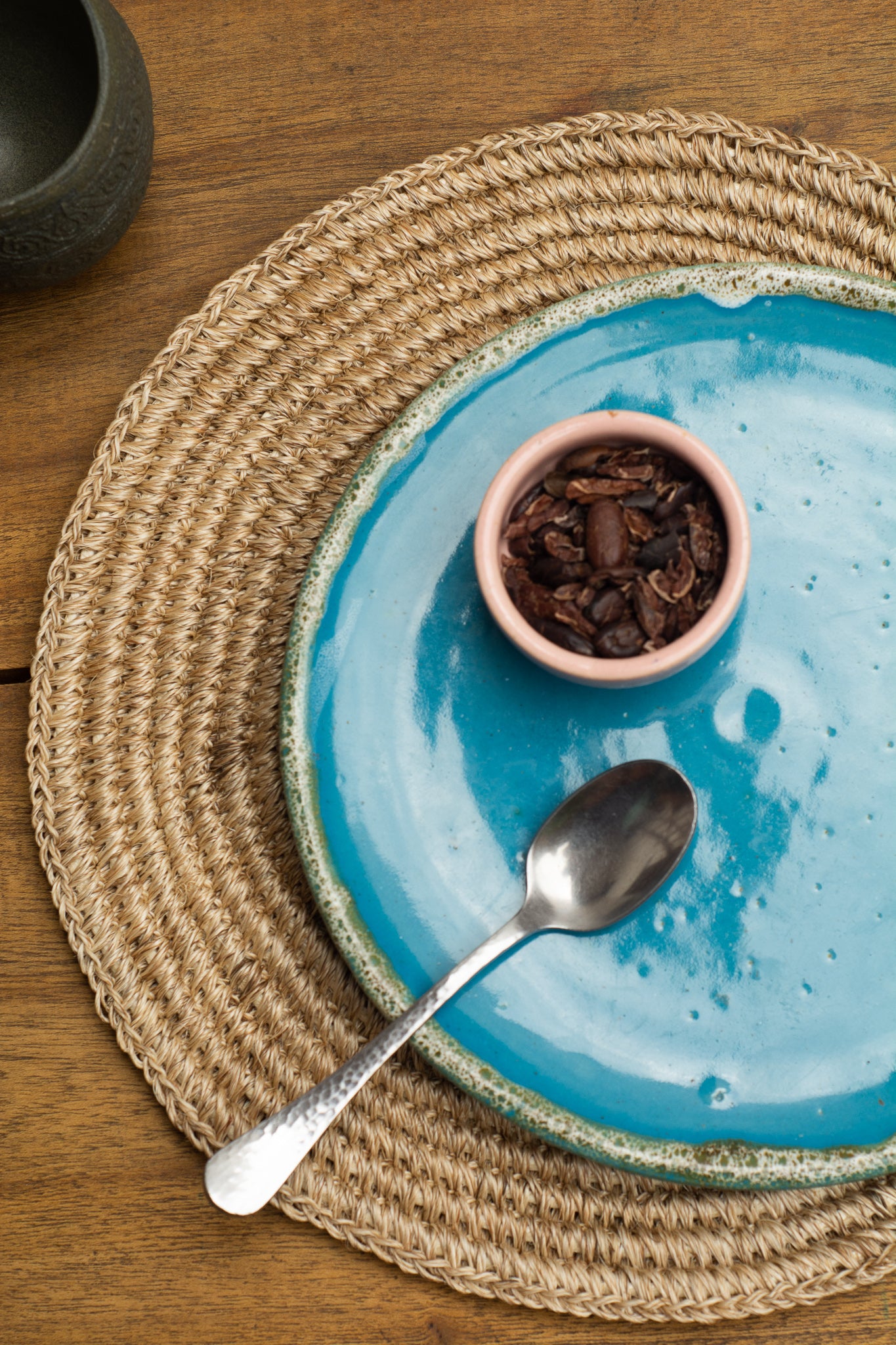 Set of 4 beautiful hand crocheted tablemats.
Each piece is made by an association of female weavers from Curiti, Santander.
Fique is a sustainable fibre which requires no pesticides for growing & regenerates the soil surrounding it, it's cultivation and use in weaving dates back to pre- hispanic Guane culture and continues to be a fundamental part of the economy and culture of Curiti and the surrounding region. 
Recently Viewed