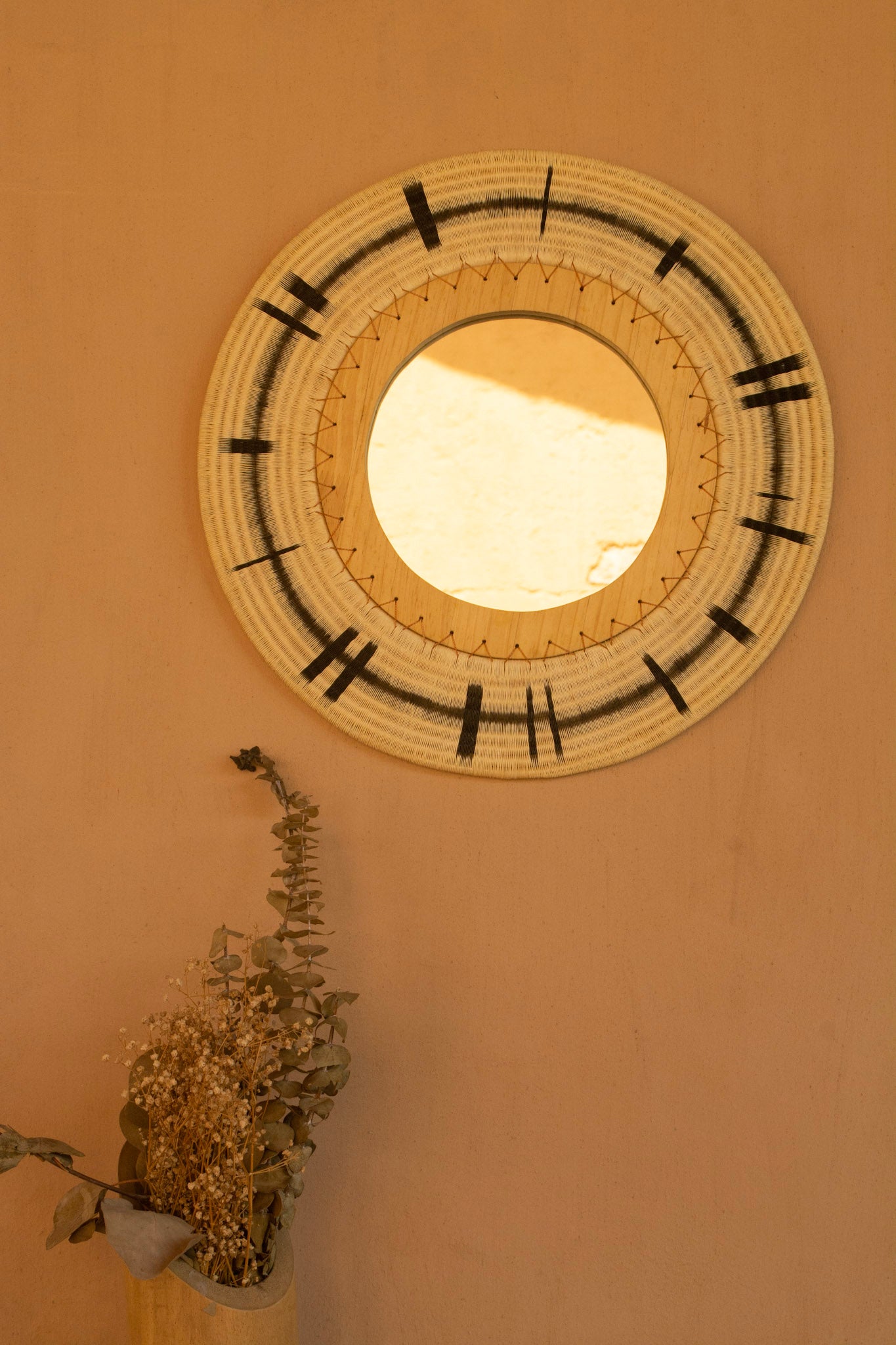 Our beautiful AURA mirror has been lovingly woven with plant dyed palm onto a wooden frame, an elegant yet bold object to adorn your space.
Woven by a family of Wounaan, who have been recognised internationally for the skill and intricacy of their basketry. We have designed a collection of accent mirrors to combine this incredible weaving style with contemporary design.
BACK ON PRE-ORDER MID OCTOBER FOR A DECEMBER DELIVERY.
Sign up to our mail list to be informed when pre-orders go live. X
Please see CARE page for instructions on how best to look after your mirror. 
Dimensions - circumference 42cm.
All mirrors come installed with brass wall hanger and removable fittings should the mirror itself need replacing.
Recently Viewed