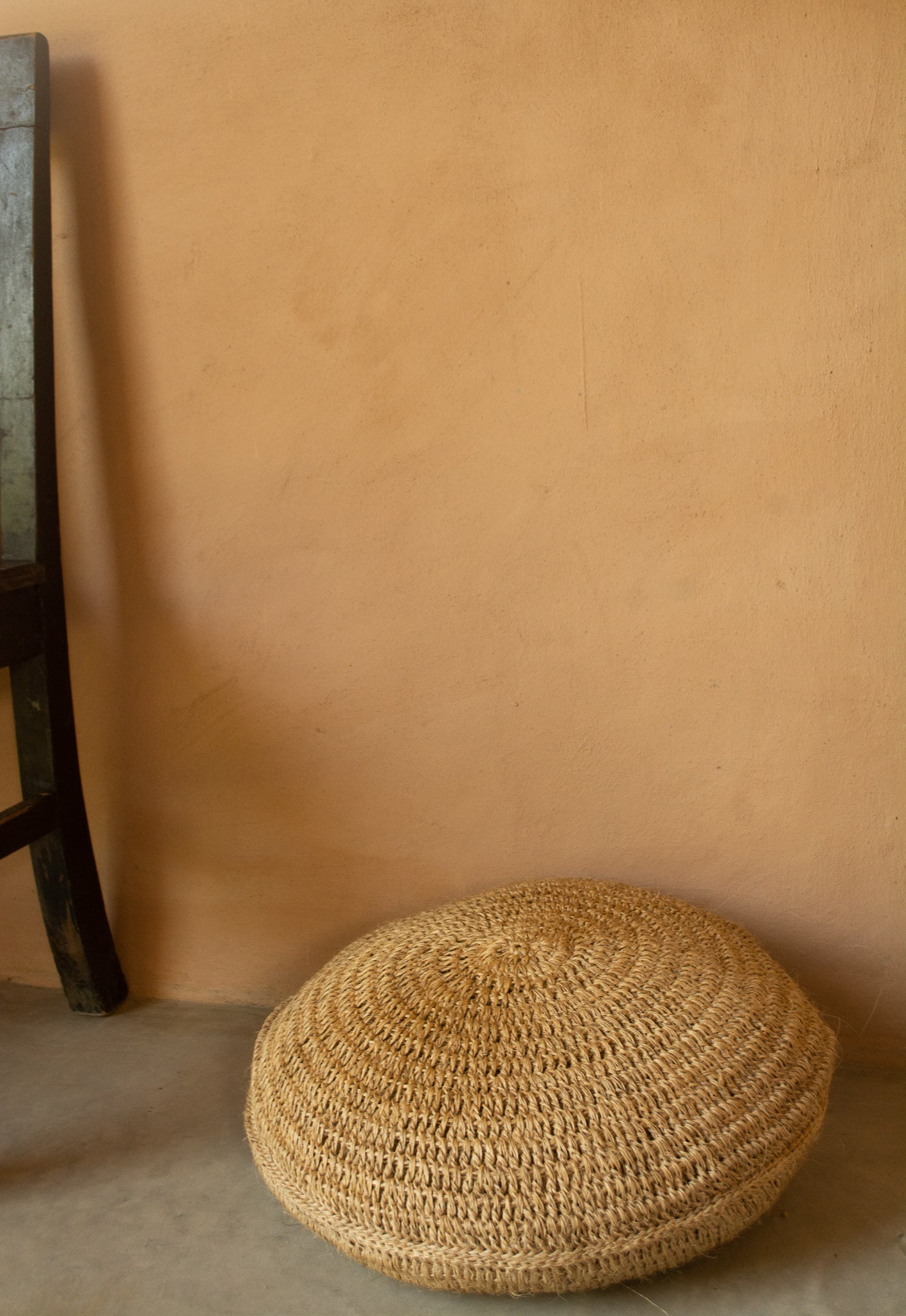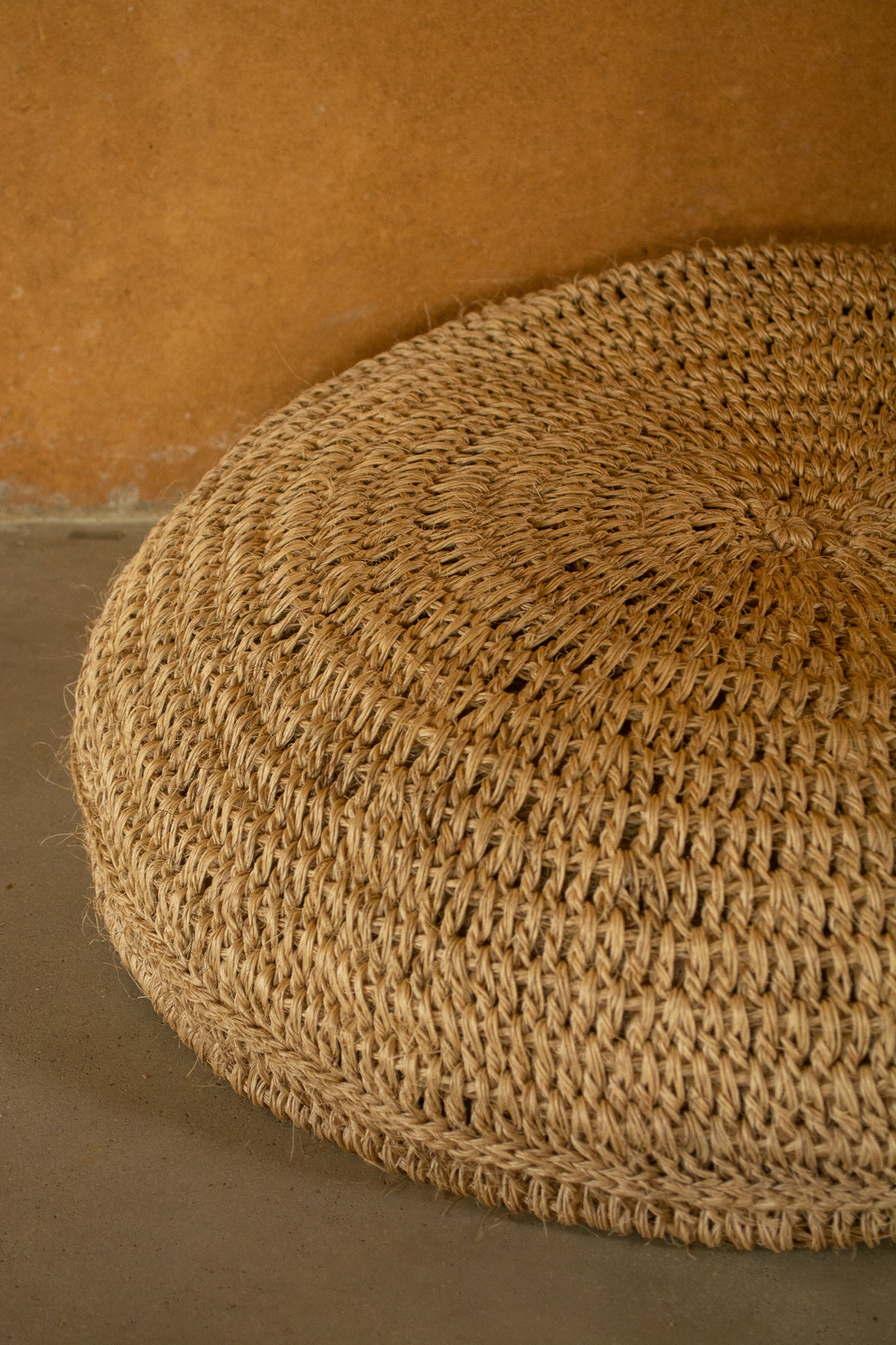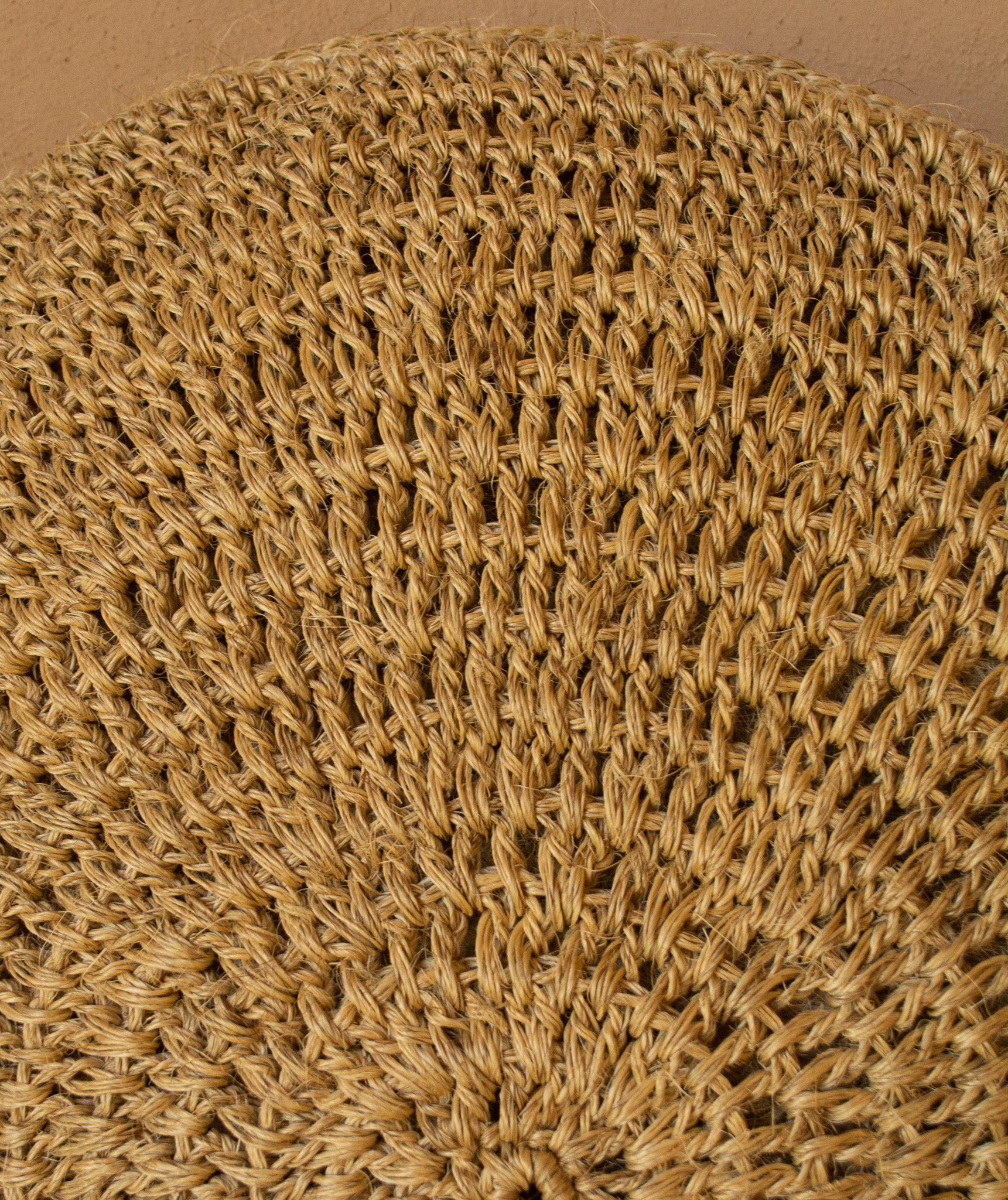 Round fique cushion ~ straw
Circular cushion made entirely by hand using fique - a regenerative plant grown & harvested locally these cushions are made by our neighbours in Curiti, Santander where the tradition of weaving with fique dates back to the prehispánic Guane culture.
Dimensions ~ 50cm wide. Zip close, sold unstuffed for ease of shipping.
Incredibly durable these cushions don't like being washed but are unlikely to stain due to the water resistant nature of fique, wiping them clean or airing them out is the best way to freshen them up. Fique just gets better with use, softening beautifully over time. 
Recently Viewed