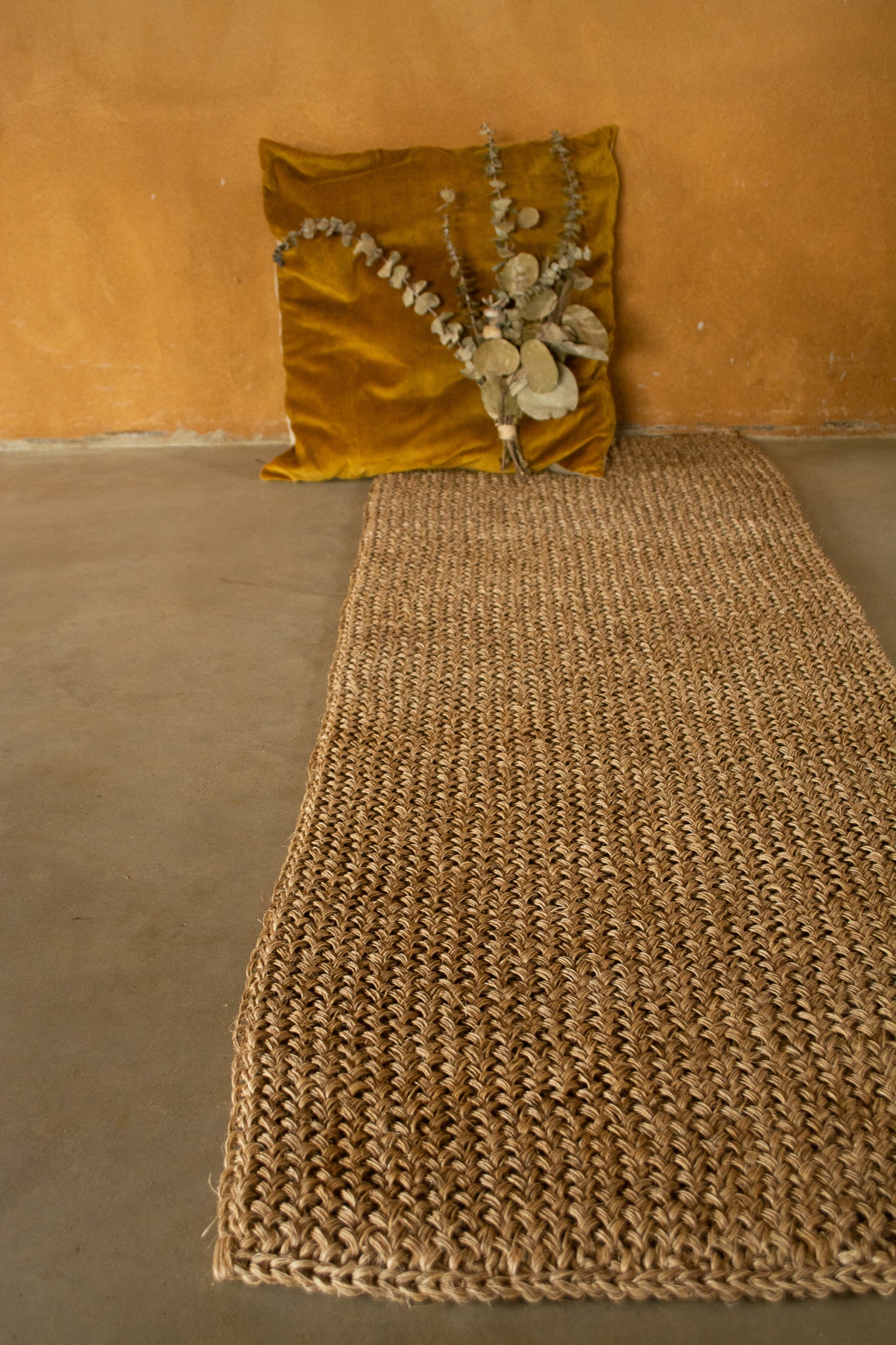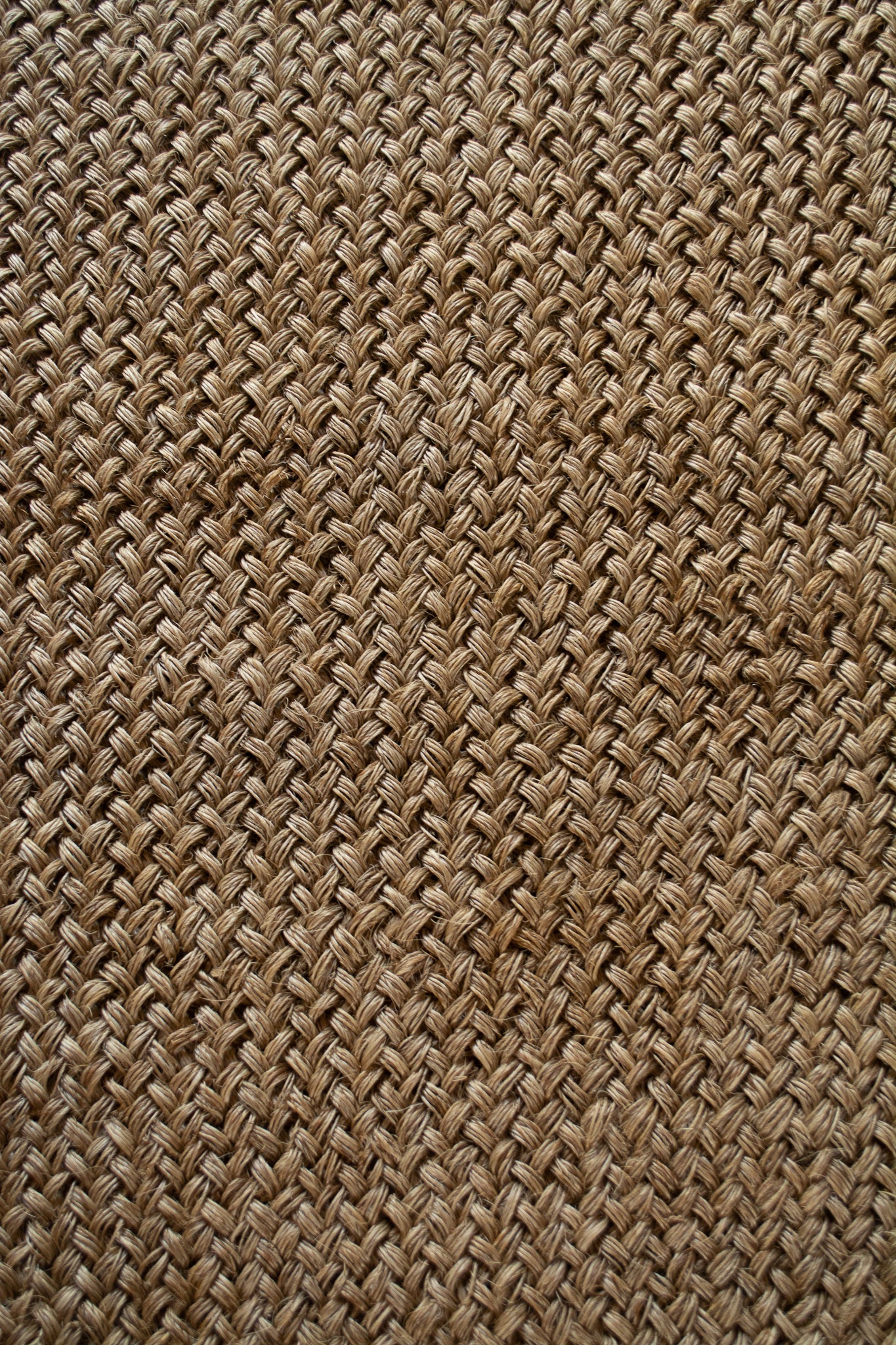 A durable and beautiful floor mat made from fique grown, spun and plaited within 10km of our studio. 
Fique is a sustainable fibre which requires no pesticides for growing & regenerates the soil surrounding it, it's cultivation and use in weaving dates back to pre- hispanic Guane culture and continues to be a fundamental part of the economy and culture of Curiti and the surrounding region. 
Dimensions- small 50x70cm. Runner 50x120.
Please email us to order a custom size!
Fique just gets better with use, these mats will soften beautifully but remain strong and can endure years of heavy use. 
Recently Viewed